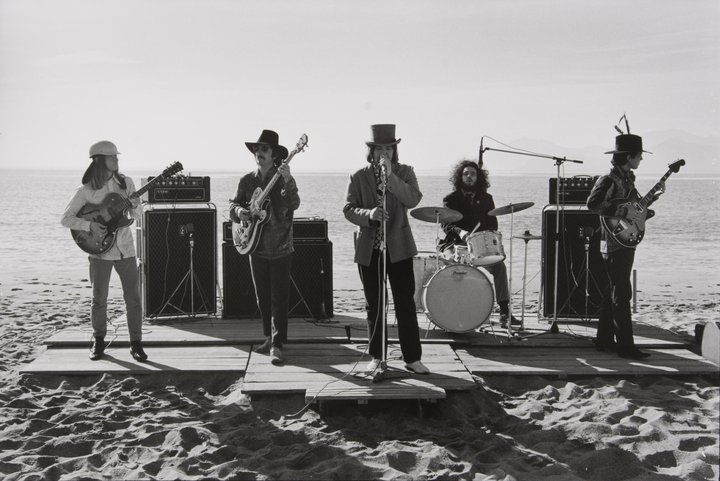 Captain Beefheart (Don Van Vliet), "Coeur De Boeuf, Sur Le Sable",  before Rome festival in 1968  (*video listed as 27/1/1968, festival around 5/6/68).  Captain Beefheart and the Magic Band filmed this video on the beach at Cannes.  The big central speaker cabinet is one of the original  bigger  7/4series prototype cabs, with a closed back.   Two AC100s sit on top of it,  along with what looks like a couple of Supremes on the sides, and a pa cab.
photo from here –
http://users.skynet.be/bvds-cbba/captain%20beefheart%20_%20Magic%20Band%20Cannes%2068.jpg
They would go on to play the Rome festival, with an entire back line of 4/7series with assorted cabinets (more on post here).

This site,
http://www.freewebs.com/teejo/gigs6870/gigs6870.html
lists Beefheart's comings and goings around Europe, back to the States, and back to Europe again in 68.  Apparently there are bootlegs of the Cannes gig out there.