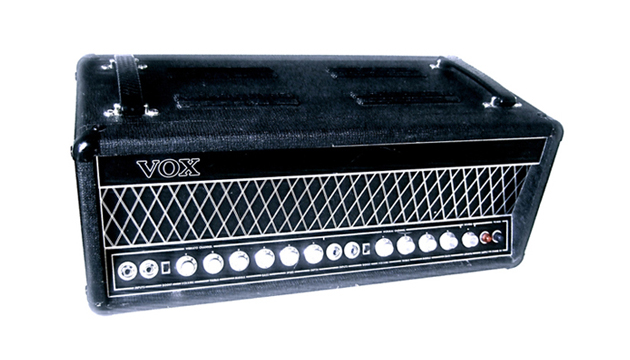 In company with the 715, 730 and 7120, a solid state preamp and valve power section. Two channels. A JMI design (Derek Underdown).
VALVES: 2 x KT88s and one ECC83 driver valve. Around 60W.
VIBRATO CHANNEL: volume, bass, middle, treble; vibrato speed and depth. Treble boost switch.
NORMAL CHANNEL: volume, treble, middle, bass; and reverb depth. Mid boost switch.
EFFECTS: vibrato, reverb and distortion (preset) switched on or off via a footswitch.
SPEAKER CABINET: 2 x 12″ and 2 x 10″ open-backed cabinet normally containing two Celestion ceramic T1225 drivers (sprayed silver) and two 7442s. Later cabinets had Celestion Greenbacks (T1217). Swivel trolley. Many more cabinets seem to have been made than amps. One sometimes finds 760 cabs paired with AC50s and Supremes.