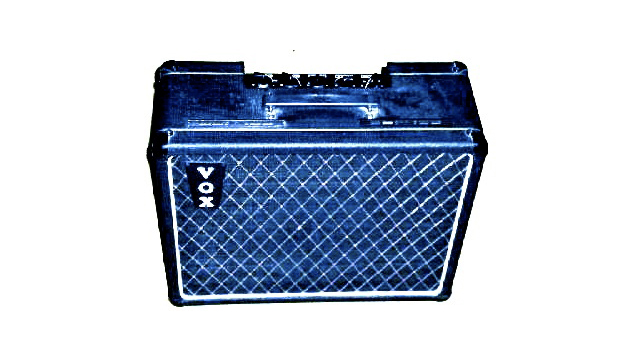 20 1/4″ x 17 1/2″ x 8 1/4″. All valve (cathode biased, no choke). Modelled on the American Pathfinder amp, designed in 1965 by the Thomas Organ Company.
VALVES: 2 x ECC83 in the preamp. In the power section, 1 x EZ80 rectifier and 1 x EL84. Around 5W output.
CONTROLS: volume, treble, bass; vibrato speed and depth.
EFFECTS: vibrato, switched on or off via a footswitch.
SPEAKER: one 8″ Celestion driver.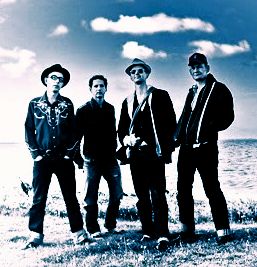 Used by J-Tex; "..albums done on this amp while I was singing in a Shure mic on the album "Misery" by me (J.Tex).   Listen to this on spotify,  I-Tunes or many other places…
Also on our latest album "House On The Hill" by J.Tex & The Volunteers – this is the vocal thing on almost all the tracks through the Vox 705."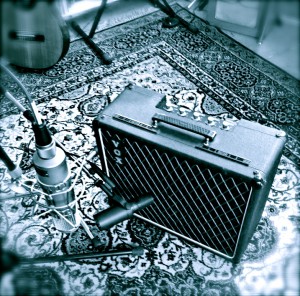 Producer Carl Granberg (Carl's Place)  adds this:
"..The Red Album (misery) and the House on the Hill album were both done with the amp on the vocals and always live in the room, never re-amped.  This is how I recorded J Tex vocals;  the SM7 is the microphone used almost always.  The amp's lack of high end for vocals is perfect, especially with the fuzzy low mid, which I love.  I'm happy Jens (j tex) sold it to me, I'll never let it go.  As well as vocals,  I've used  the 705 as a tool for re-amping and distorted drums/percussion, with the Flea47 mic."