4120 / 7120 CABS WITH OTHER AMPS (for Guitar and Organ)
THE ZOMBIES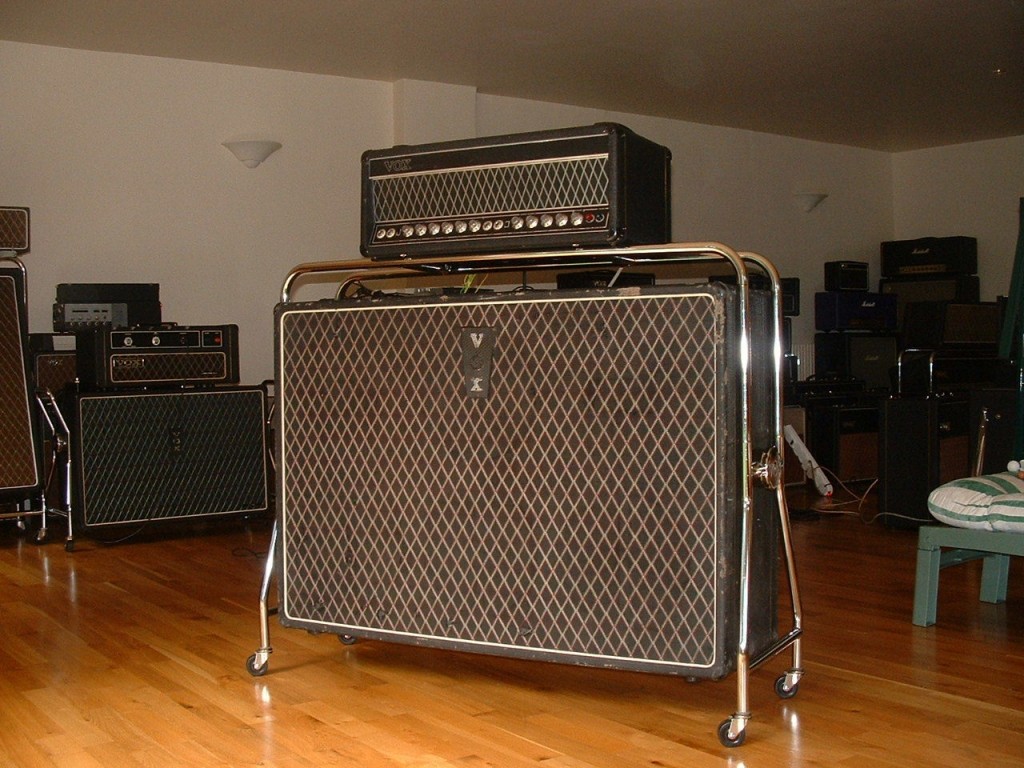 The beautiful open-backed cab (above), currently in the UK, was originally owned by Rod Argent of The Zombies.  The amp pictured came from a different source.  There were a few reported sightings of these gargantuan things on Vox Talks in the late '90s, but most seemed to have a mythical air about them.  Now, four others have come to light, two with closed backs, two with open.
LOS BRAVOS – Organ
Note the Supreme on the cab in the background, raised up on chocks to clear the side fixing for the swivel trolley.  Cab and amp (pictured below), advertised for some time on a Spanish auction site in the 2000s,  were eventually sold separately.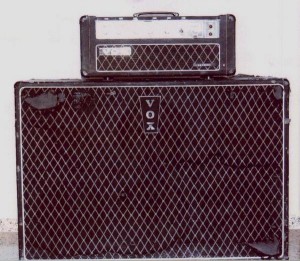 MANFRED MANN – Organ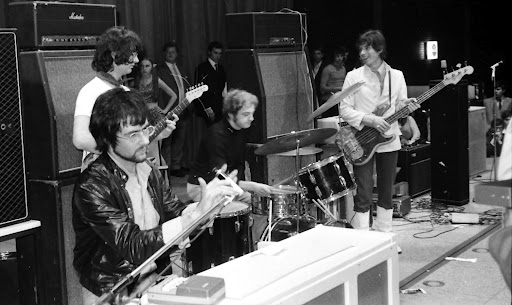 The cab is just visible, on its side, left of picture. Manfred's amp was a Supreme (visible in the foreground of the pic. below), as was the amp used by Los Brincos. Manfred's Supreme however, is a prototype (pre-production) model.