There isn't much information aound on production, time, location, or who was in control of the zoom on the camera.  The Led Zeppelin site says this was most likely filmed in February 1969 in Miami (a follow up comment says  "…This was likely filmed at Thee Image' Club in Miami sometime around Feb 14th and 15th when they did two shows there".
The video for Communication Breakdown shows the 4120 on top of some Rickenbacker cabinets.  I was looking at the blur trying to make out if there was a lead running along and a missing control switch, when I remembered another photo showing a lead running in the same way, and a missing first switch (the volume of the Bass channel).   The way the lead sits looks the same or very similar – and the other photo does seem to be from 'Thee Image'.  There is a line of marks on the wall behind, and a sloping join of some panels – here's a comparison;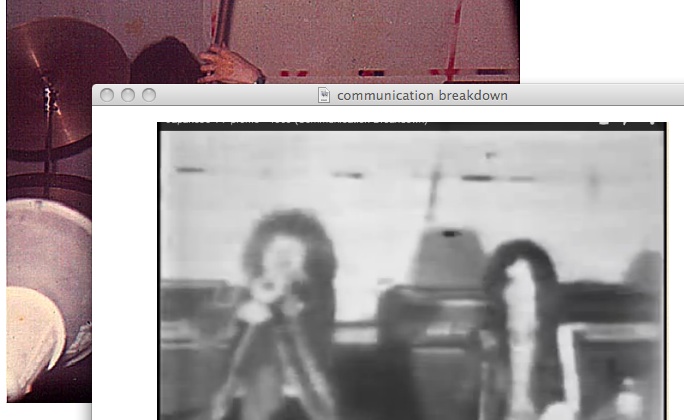 It seems this video was indeed shot at Thee Image then.  It also shows that this was how the equipment was set-up for the gig, so this wasn't just an arranged set for them to mime to.
Some memories of the gigs here; the club is described as described as 'a big bowling alley' or 'a big open ballroom floor' (rough audio here).