A late Vox 730 from Bavaria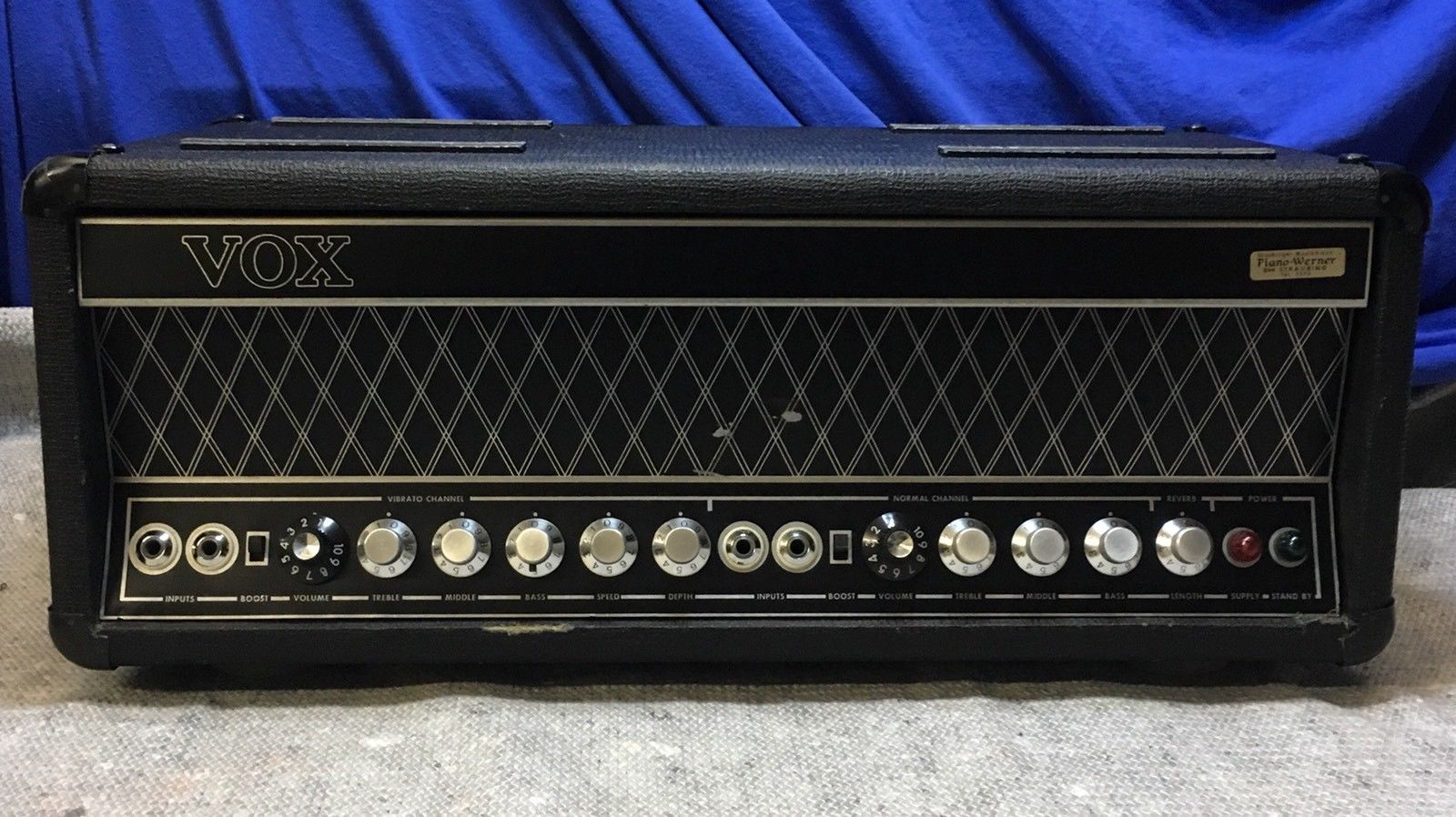 Vox 730 serial number 3089. Sold by "Piano Werner", Straubing, an outlet that still exists. Further pictures posted here.
Also to note in relation to the post on an AC50 and 760 cab below, a 715 – serial number 2040 – supplied by Servaas, The Hague. Other pictures of amp and cab are here.