Three versions of the promo video were made at the Theatre on 10th November 1967, and much ink has been split on the question of whether the Beatles had solid state Vox Defiants or Conquerors with them on stage.  It was certainly the latter – Conquerors.
The cabs however were 730 cabs, as one can see at the end of one of the videos as George wheels an amp across the stage apron.  The ceramic Celestion T1225s are clearly visible in the pics below.
Ceramic Celestion T1225s were used from the outset in 460, 760, 7120, and 4120 cabs, but seem only to have been adopted for 730s late in the production run.  Two surviving cabs with these drivers are represented on the 730 amps page on this site.
Conqueror cabs in 1967 always had alnico speakers.
It is probable that Vox / Macaris at 100 Charing Cross Road supplied the equipment on this day.  The Charing Cross Rd. shop was less than a mile away from the Savoy Theatre.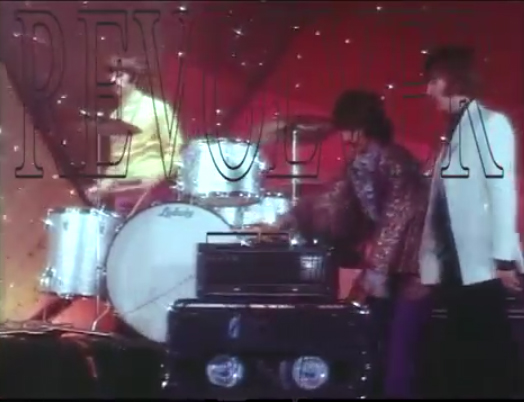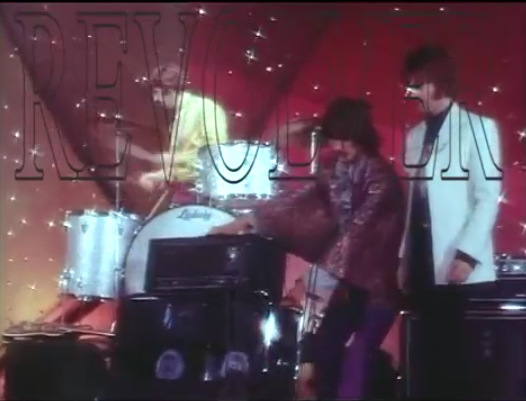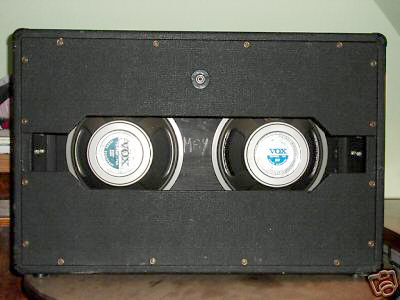 Above a surviving example.  May either worked for the Henry Glass company, which made the cabs, or Burndept Electronics, which readied the units for dispatch.  Her name, always in chalk as above, figures regularly on the 7-series and solid state cab baffles.