From March 1966, "Beat Instrumental", a British monthly magazine aimed squarely at professional musicians, and the only publication in which Vox regularly advertised, began signalling the imminent arrival of a new line of amps – the hybrid 700 series.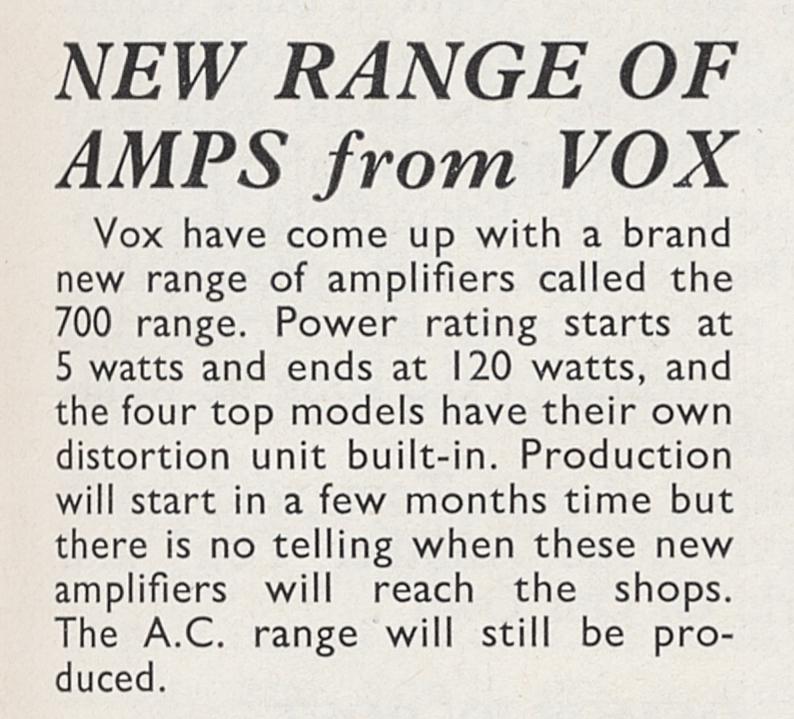 Above, editorial lines from the March issue, 1966.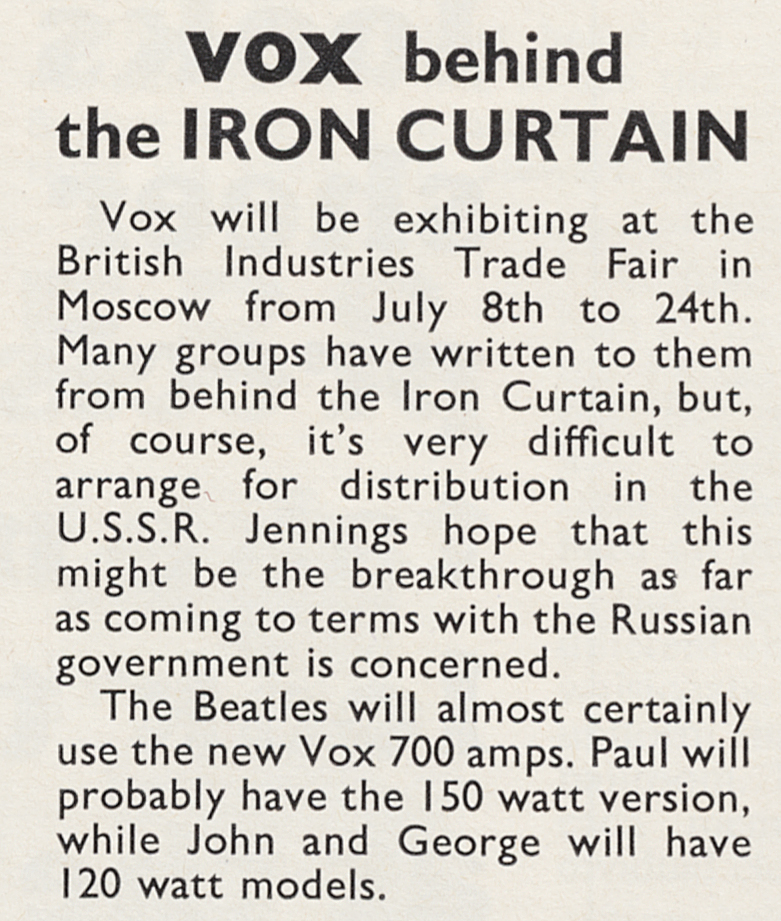 Note from April 1966.  By the time this appeared in print, John and George probably already had their amps – see the entry from Alf Bicknell's diary (12 April) below.  There are photos from mid April too.  Paul's 7120 bass  arrived a little later.  Perhaps the original intention was to coax 150 watts out it – perfectly possible given the presence of four KT88 power valves – a plan (if a plan at all) ultimately rejected, however.

Notice from May, 1966.  Production of the smaller and larger amps of the 7-series range had probably just kicked off as this issue appeared on the shelves.