MOVING THE AMPS AROUND
On the German tour in Summer 1966 (24th – 26th June), the first tour on which the 7120s were used, The Beatles Book (July issue, 1966, p. 29) records – "The Beatles did their date-to-date travelling in Germany by Pullman coach instead of by car – this way they were able to eat and sleep in comfort whilst journeying to their destinations. Mal [Mal Evans, their roadie], however, travelled in another coach with the equipment and the rest of their entourage."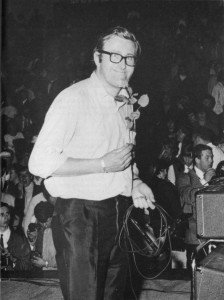 Probably the most famous photo of the amps in transit is the one taken at Hong Kong airport on the way to the notorious concert in Manila. One can see the four cabs and trolleys in the background.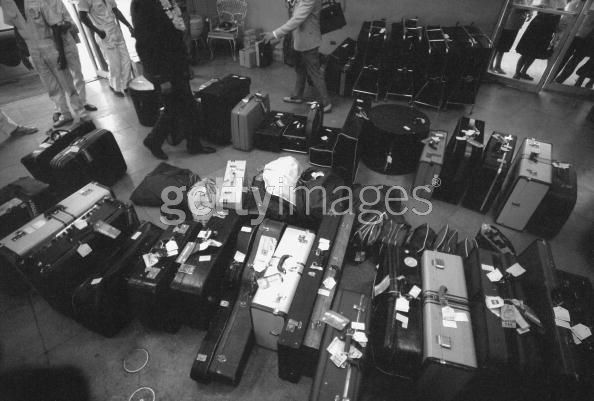 CONCERTS 1966 – the 7120s on stage
The 7120s were used six times live on stage:
May 1st: NME Pollwinner's Concert at Wembley Pool
24 June: Munich, Circus-Krone-Bau
25 June: Essen, Grugahalle
26 June: Hamburg, Ernst Merck Halle
2 July: Tokyo, Budokan
4 July: Manila, Araneta Colosseum
Munich
The last public view of the amps was at the infamous concert in Manila – infamous largely due to the rough treatment accorded the Beatles after missing tea with Imelda Marcos, wife of the president.

Thereafter, so far as we know, the amps were confined to the studio, though there is more to the story than meets the eye………..see further below.