A 760 cab and AC50 sold by Servaas, The Hague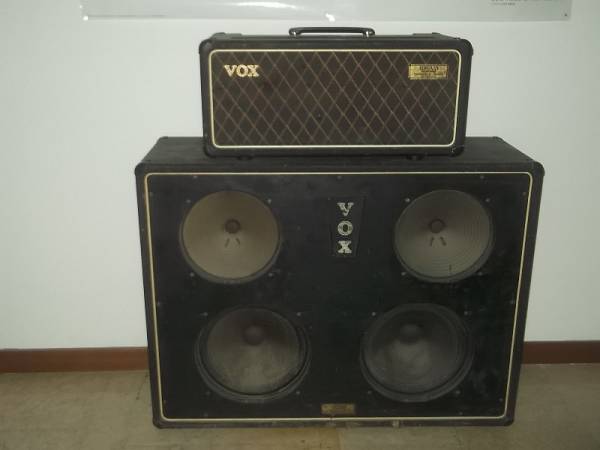 An old picture, but perfectly legible.  The cab denuded of its front covering (scrim and grille cloth); the metal badge originally fixed by Servaas to the cloth transferred to the baffle.  Servaas was an important outlet for Vox up to c. 1968.  For conventional AC50 and AC100 sets with Servaas badges, see this page, entry for 3rd Dec.  At least one other pairing of an AC50 with a UL760 cab in Holland is recorded.
Fully solid state Vox amps with Servaas badges have yet to come to light – it is possible that the shop sold that new range, but nothing definitive so far.
Whether the cab above came to the shop without a 760 amp is unknown.  When Vox decided to wrap up the 4 and 7-series range of amps, other uses for the cabs were found – so again, perfectly possible.